Home | Site Map | Contact Information
Windshield Ventilator Ratchet Stop
Part Number 671385

This component of the CJ-3A windshield vent mechanism is often broken due to the thin area just below the flattened portion of the stop. The stop is made from 1/4" diameter, low carbon, soft basic wire. In the photo below an L shaped piece of 1/4" square graph paper was inserted under the Stop to illustrate it's dimensions.
The Stop also has a 1/2" offset bend, measured from the surface where it is attached, to the center line of the wire.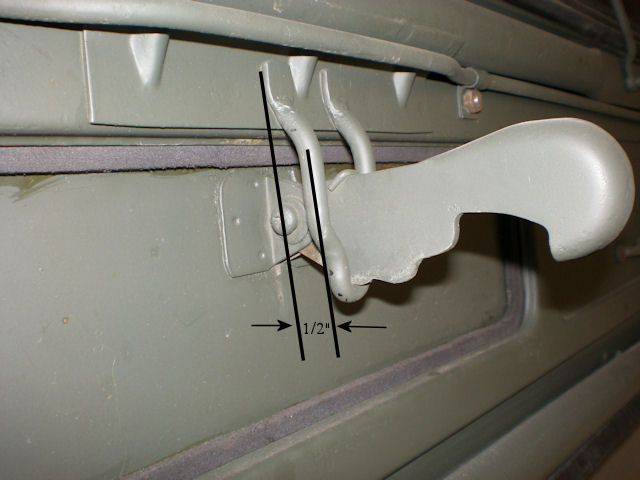 Thanks to Keith Buckley for his help with this information.
The CJ-3A Story | CJ-3A Photos | CJ-3A Specs and Tech Tips | CJ-3A Literature | Siblings of the CJ-3A | Accessories | Links
The Great Willys Picnic | The CJV-35/U Page
www.CJ3A.info © 2013